Hey Jonah, how's it going?
What's up!
Not much man
Can't lie, this is a bit surreal
It's surreal for you!?
It's surreal for me to be doing an interview about my first collection
We're stoked for it
Thanks for taking the time!
I'm stoked, too - thank you for taking the time!
Where are you right now?
At home in California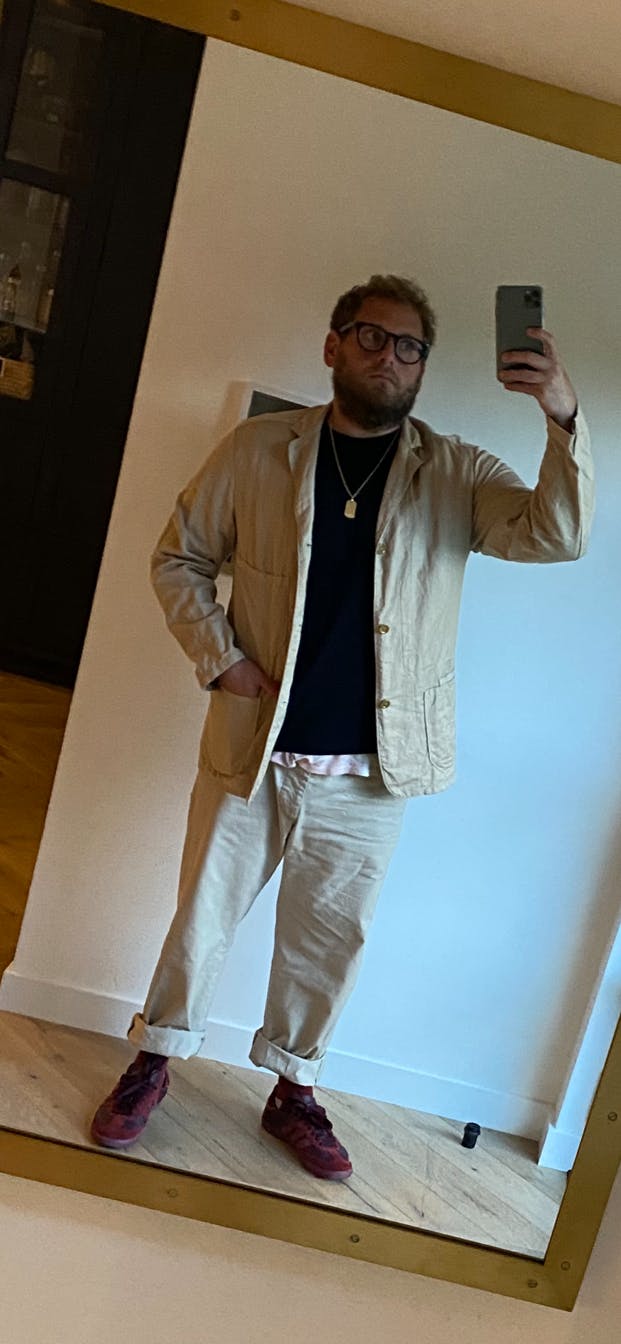 Where are you?
In London
Nice to meet you!
Likewise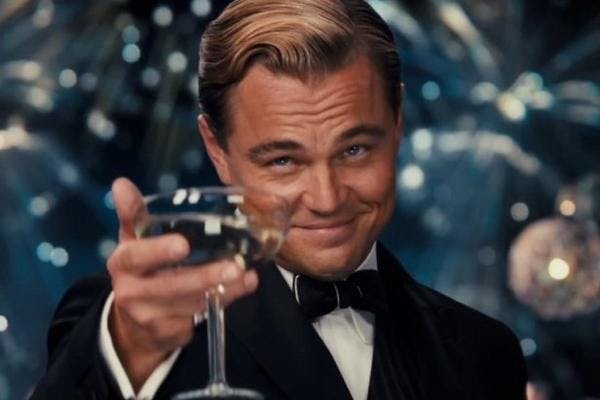 Hahaha
My favourite Leo meme is the one from Django Unchained where he's laughing
That might be his sickest performance to date but hard to say
Very hard to say
Too many great films
Boy can act
Someone tell the Oscars haha
We're about to go do another film together, gonna be fun to get back to work
Excited to see - has it been weird this year not being able to do as much? I guess big Hollywood productions have been pretty much shut down?
I think this year has been weird in so many ways for everyone. Hollywood shit being the least important
But I think there's always good to come from bad and lessons to be learned, so I'm trying to see the lessons
Are you guys locked down over there?
Yeah keeping it quarantined over here, but I get to surf so that's ill
But yeah I'm grateful to have a job to go do soon
And definitely hyped this adidas stuff is coming out
Us too - let's talk Samba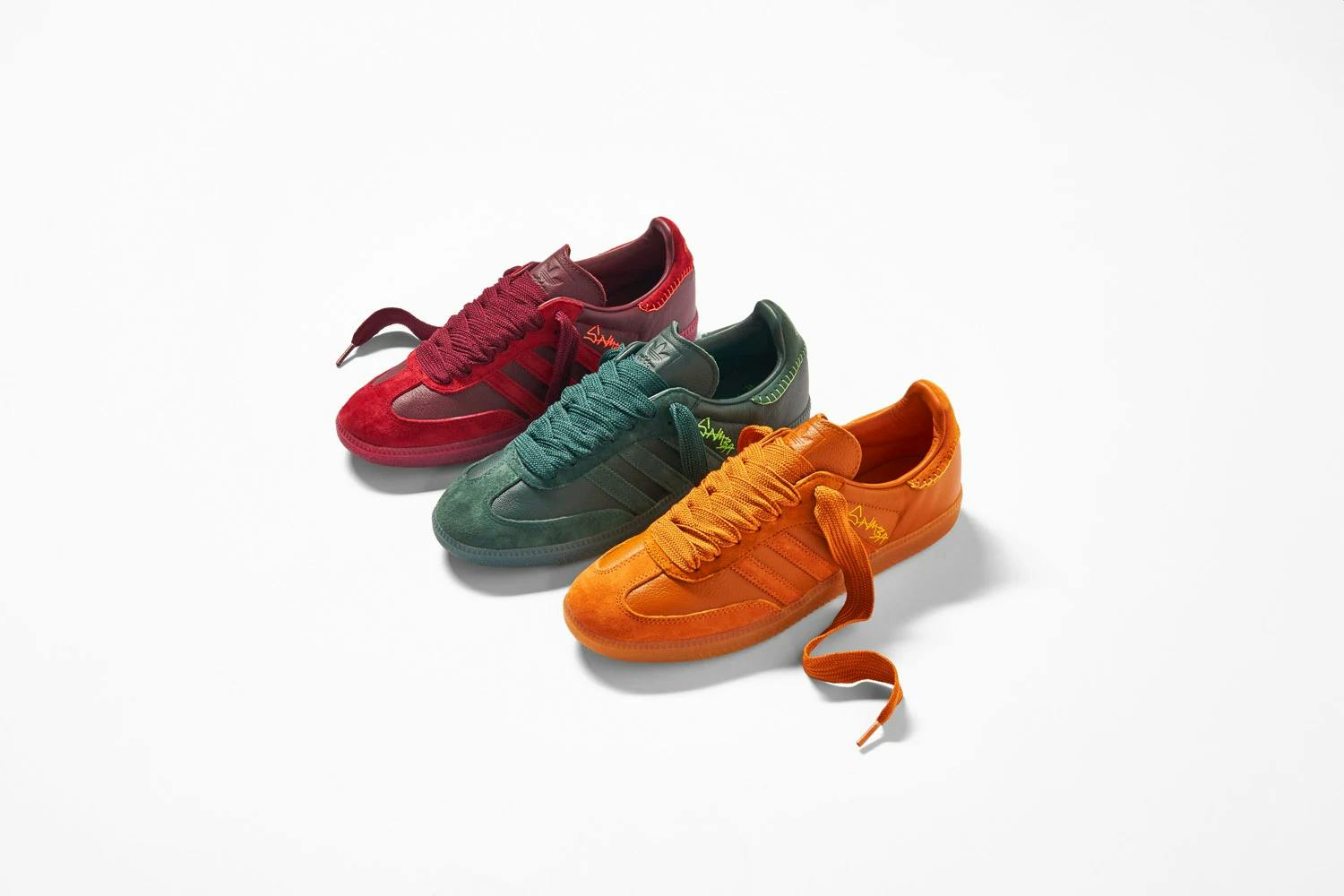 I'll always talk Samba
That's my favourite shoe of all time
How have you found the experience of collaborating with The Three Stripes this time around?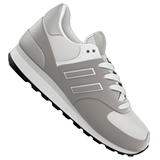 The Samba and the clothes for this drop are my first real drop
They had their 50th anniversary for Superstar which was so cool to do, but this is the ground up where I chose what the shoes and all the pieces would be
I think it reflects my personal aesthetic. I'm grateful adidas let me have a platform to put it out on and with a brand I respect so much
And that's no bullshit
It's cool to see some apparel in the mix this time
You directed the 'Change is a Team Sport' campaign for the Superstar anniversary when your iteration of the shoe came out earlier this year:
What was it like working with such a diverse cast of talent?
It was so cool
Every member of the cast was so talented and unique and interesting. I love working with adidas for a lot of reasons, but mainly because they really choose their talent from all across the board
And they were all so down to get creative
It's always cool to see so many people from different backgrounds and industries brought together
Pharrell, Blondey, Blackpink - I bet the wrap party was killer haha
They were all amazing and it was cool to bring my filmmaking crew into that environment and vice versa. Everyone got to have a cool experience
You're a big adidas fan - what made them feel like the right fit for turning your hand to the sneaker/streetwear space versus some of the other big brands?
I am genuinely an adidas fan, but they made the decision for me. I was about to start my own company and they approached me to take that off the table for a couple years and I said yes
It's been this incredible thing that happened where people started giving love for my style and everyone started sending me shit to get photographed in and finally I was excited to use my own creativity to create my own stuff
And then to get to do it for the first time on such a big scale while learning from their incredible team was too big of a gift to not pursue
It's been rad, I'm lucky
It's always interesting to hear how these things manifest behind the scenes.
So we'll maybe see a Jonah H brand in days to come?
It's definitely something I'm passionate about and would be great to have the ethics and ideas and love I have in the filmmaking process for a community of people to vibe with in a style sense
I think being a nice person and nice style and aesthetics aren't mutually exclusive. That's how I'm approaching film and fashion - with those ethics
That's a cool outlook, I like that a lot
Thanks!
I'm enjoying it haha
They say clothes are the skin you choose so I think having an ethical and friendly approach is something people appreciate
It's nice to wear shit you can feel good about
Yeah I think Noah does that really well
When I was coming up all the cool places were dicks when you walked into the store. Being cool meant not caring and being over everything and that fucked up my perception for a while in fashion, skating, movies, whatever...
When I met Lev and the Palace guys and they were so nice and cool, it was a big turning point for me personally
For sure, I think a lot of people have had similar experiences. It seems like things are moving in a much more inclusive direction in the streetwear space now which is good to see
Let's talk Jonah Hill the style god. Your streetwear is lauded on the blogs, what streetwear brands have you been fw lately?
Honestly since I got my clothes a couple weeks ago from adidas, I've been rocking those a lot lol
But I'll wear the puffer and the work pants and then my t-shirt I'll still show some love to my friends who I think are talented
I surf and I think surf is a lane that is going to have a lot of great clothing artists emerge similar to skating. Surf has been stuck in an aesthetic that's getting broken apart in a cool way
My favourite brands right now are Surf Crime, 88, Token Token Token, Gnarhunters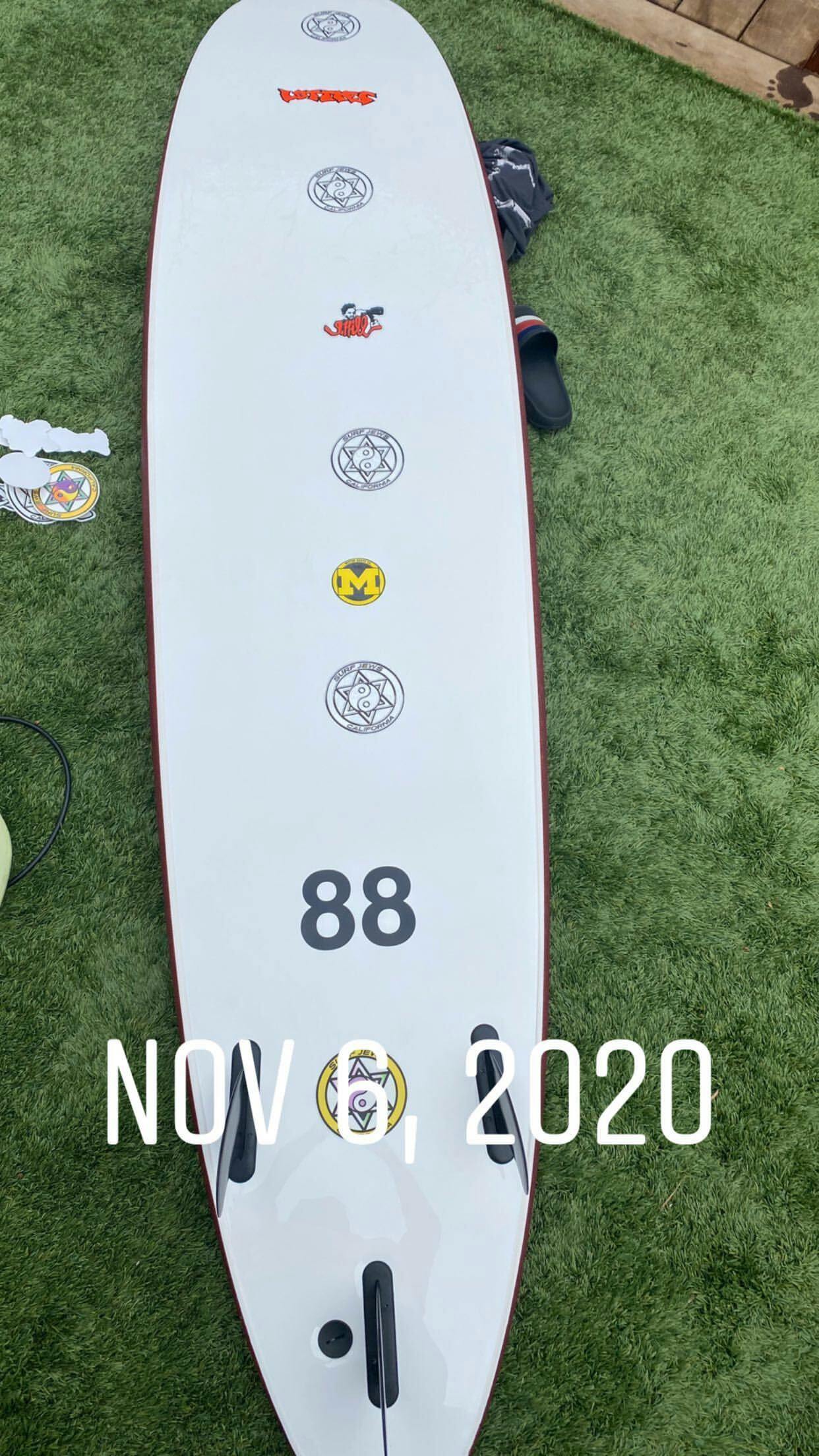 This is my new surfboard I set up the other day
I've been big into Noon Goons the past while
Yeah that stuff is dope
I like Wacko Maria and 45 RPM a lot too
There's a London streetwear brand called Assid - they do cool graphics. Feels like old school streetwear and the lookbooks are always sick haha
I'll have to check them out
Yeah I reckon you'll like them
Any recent fit pics?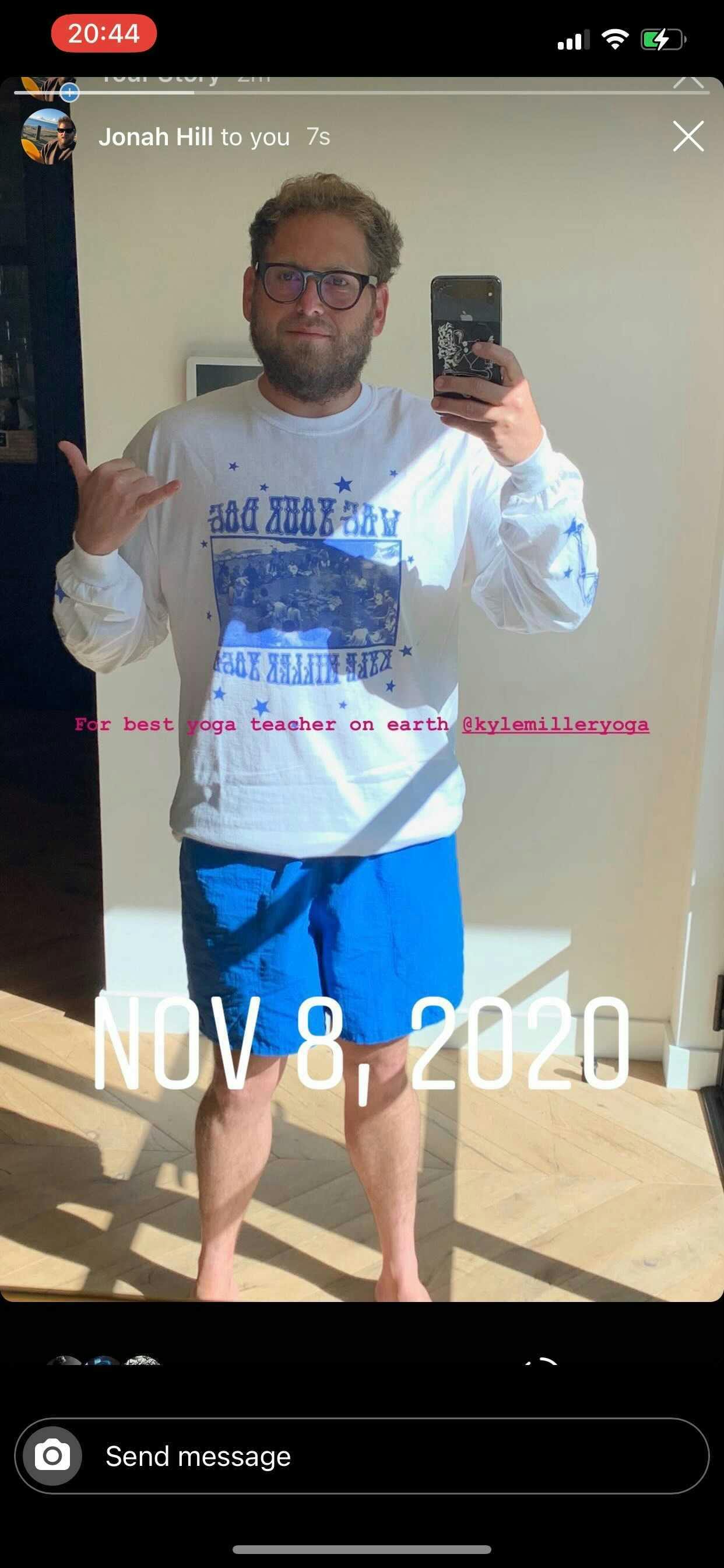 My homie Kyle is the ill yoga teacher and sher made these shirts which I think turned out dope
Give Kyle Miller Yoga a shout out!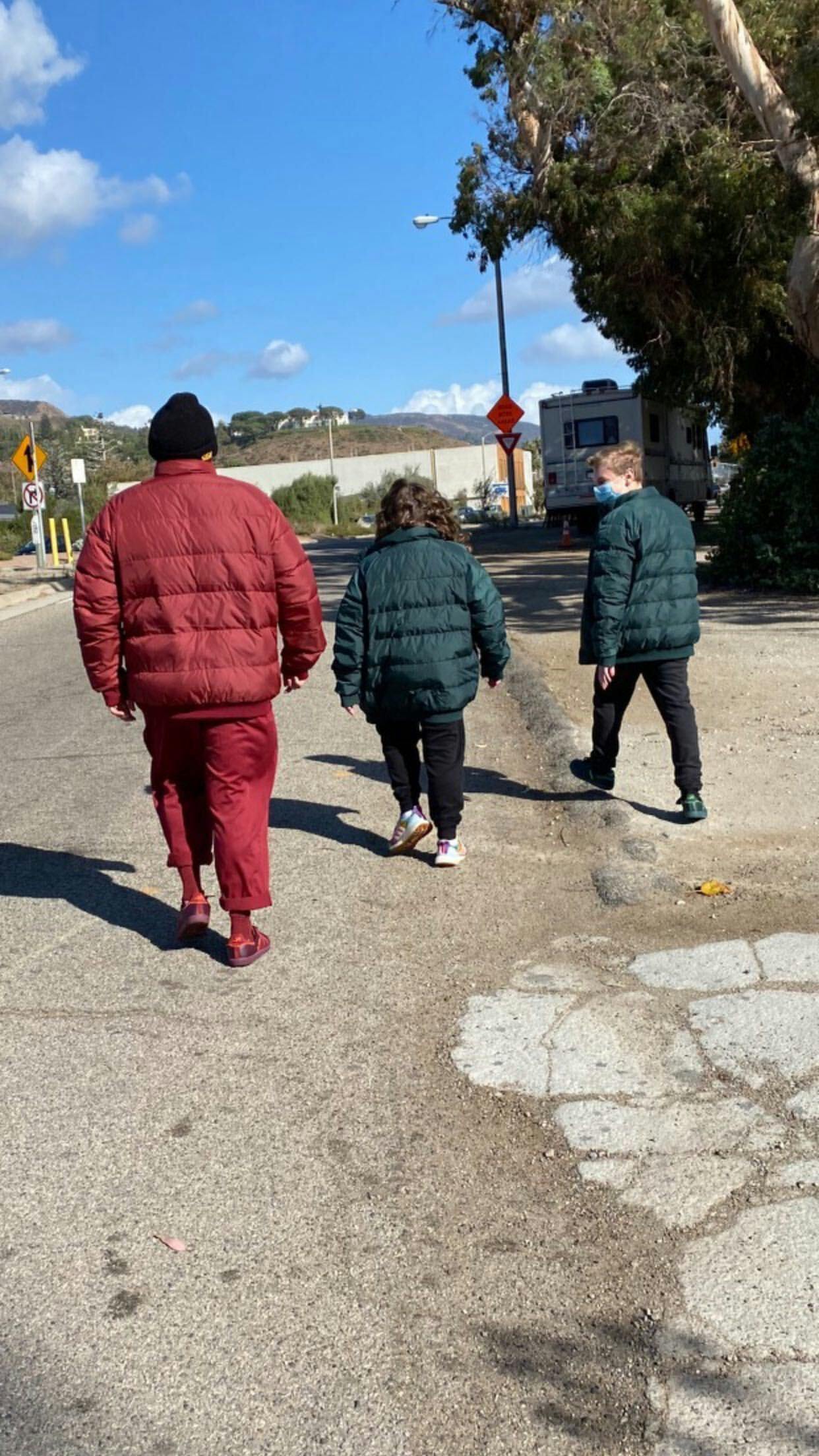 My sister took this of me and my nephews on a walk yesterday and we all had our adidas x Jonah Hill shit on haha
I didn't realise Beanie Feldstein was your sister until recently
Booksmart - what a film!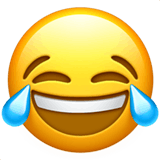 My other sister Dana took the photo, but yeah Bean is my sister. She's the coolest person on the planet
I look up to her and she's ten years younger than me
She's so funny
She's brilliant and a good person which is the most important
Family parties must be a lot of fun
They are - my whole family is very funny and warm and inviting. Life is hard and families are hard and we are a close bunch through thick and thin. You just gotta laugh man
It's all so absurd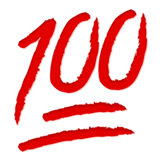 I need some good music, you got anything?
Man, me and the team have been rinsing the new SALEM album
One of the other editors described it as the soundscape to 2020 which is pretty apt haha
Hectic, but I'm into it.
What have you been listening to?
The colours in the collection are killer - the green Samba is my favourite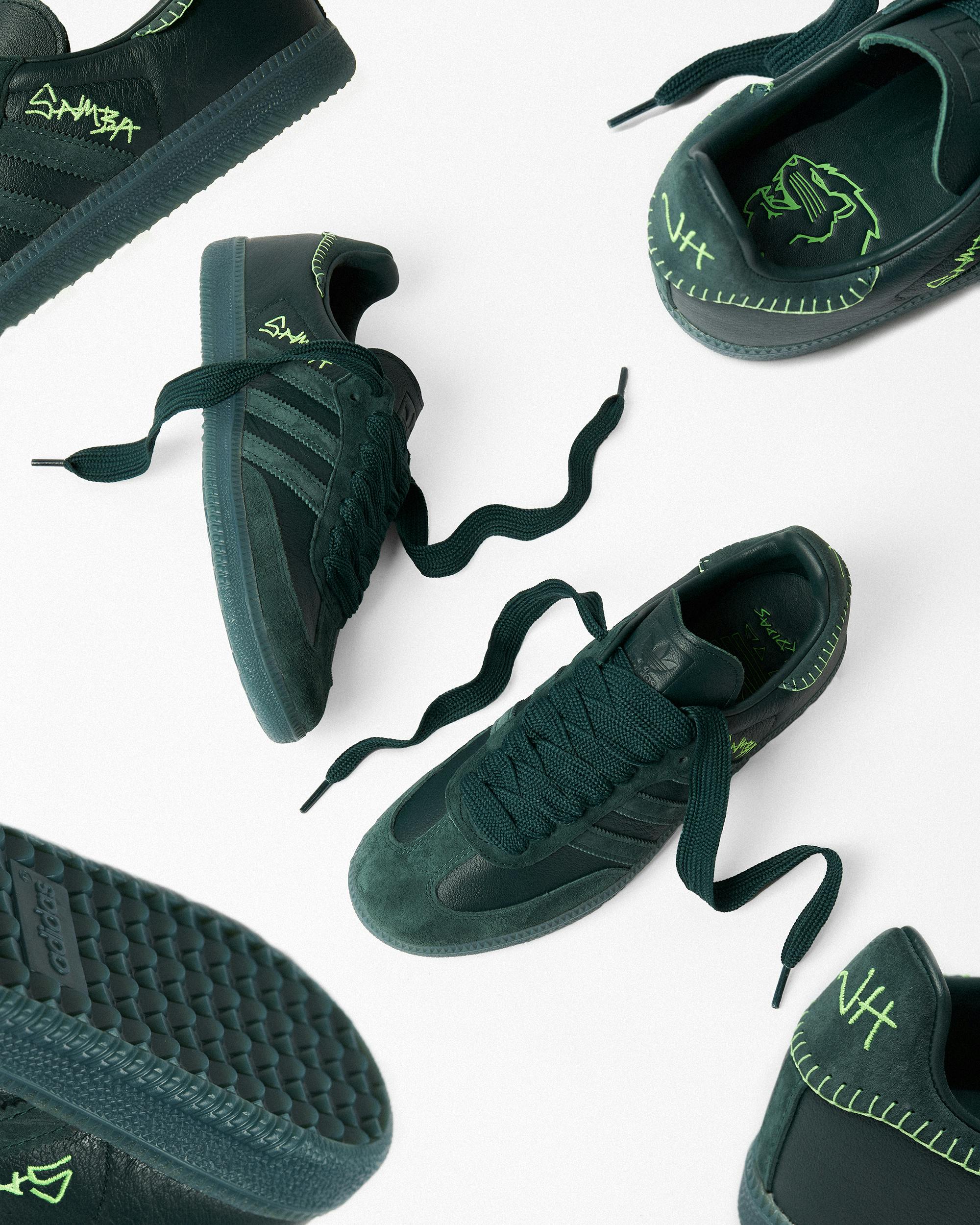 Do you have a preference?
Green is my favourite color, especially that British racing green so I'm partial
But the burgundy is pretty dope
I think I was so specific with what I wanted. The design team was a blast. They got the deep rich color aspect and the monochromatic style of it, with really tiny pops here and there
I really like monochromatic, especially in deep rich colors
They'd be excited to work with someone who's got a genuine passion for the product and a vision for it. It makes all the difference when it's something authentic versus just another endorsement type thing...
I mean I can't speak for them but that's what they told me haha
I approach anything creative with openness and a deep appreciation that my job is to be creative. The design team at adidas was filled with so many talented people, I just brought my specific point of view and tried to shine love on the people I worked with
Make sure they know they're safe and free and appreciated
It was a great collaboration
That's something that seems as though it's always been important to you, right? Being a big advocate for teamwork and respect and using your platform for change, both in the movie industry and the world at large
Why has that always been important to you?
It wasn't always something that mattered to me
Honestly. when I was young I was so driven and self-focussed and career-focussed I didn't realise I wasn't giving to anyone. I looked around at 30 and hit the brakes to make Mid90s and become the filmmaker and artist I always said I would be
Once I did that, I realized I gotta be helping other people do that too
It aint all about me lol
Now I know you've got to give it away to keep it and I look around now and feel good because I want other people to get to share their stories, whether that's filmmakers or my class with the adidas SEED programme
And I'm not saying this to be like 'look at me,' helping makes you feel good and success without that doesn't feel good to me. I was always pegged as different and whenever I try something that isn't in my box, people doubt it. So I like the feeling of being told to stay in my lane and then not. If you told someone 15 years ago that guy in Superbad will be a fashion designer you'd laugh
But I believe in believing in yourself, so I try to shine that belief on the next group younger than me
You've definitely not stuck to the box people put you in and proved a lot of people wrong which is something I think everyone loves to see
Thanks man - I hope people can use my moves to break out of whatever boxes they want to break out of
Time for a big question:
What are you more proud of, your Oscar nomination or replacing Samuel L Jackson as the actor who has sworn the most on film?
While I appreciate them both, my pride or self esteem doesn't come from the results they come from the process. The process and being a good dude is the reward
That being said, ever being mentioned in the same sentence as Samuel L Jackson is fucking badass
Hahaha yeah pretty fucking cool
His performance in Jackie Brown is the illest
I love that Wolf of Wall Street alone put you and Leo above him on the swearing front
Hahaha - that movie was the best experience
Leo: did you know I'm the actor who has sworn the second most on film ever?
Hahahahahaha
Leo is the best. Not just the best actor, but truly a great person and friend. Guy has always been there for me
The video where he runs up to you pretending to be a paparazzi is pure gold
Classic
He scared the shit out of me
You can tell haha
He's funny as hell.
And genuinely cares about fucked up shit in the world. He doesn't have to do all he does and he chooses to. That's why I admire him most
We get to play rivals in this next film I was telling you about, so that will be fun to go at each other
Really?
Yeah I'm hyped
You two are definitely some of the most memeable actors of the moment
If the Django one is your favourite Leo meme, what's your favourite Jonah meme?
Hahaha - the only one that accurately represents my personal sense of humor is the one where Emma Stone says she wants to dance with me at the Oscars and I'm like: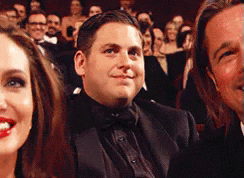 I love her, she's one of my closest friends in the movie industry. She's a real one, Em
I also think the dropping coffee thing was mad funny
Hahaha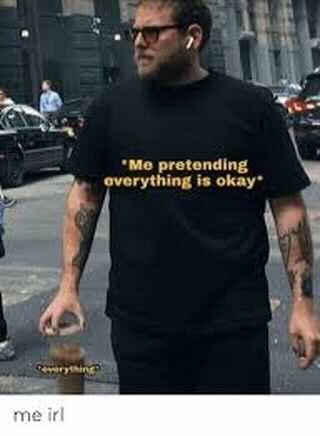 Can relate
There were Halloween costumes of it wtf! The internet is so weird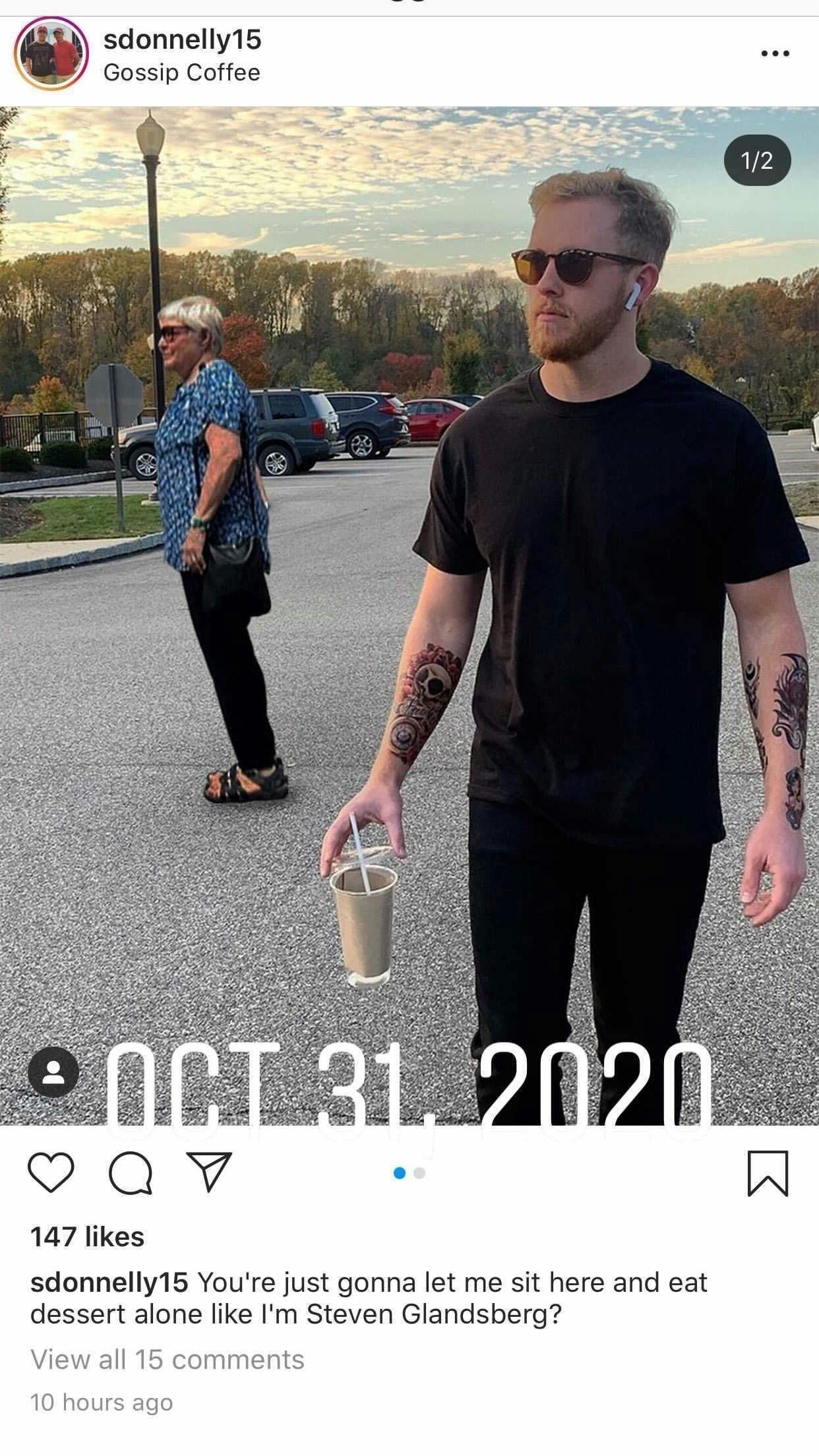 Also shout out to this guy for dressing as me on the way to the gym with a cig and a coffee lol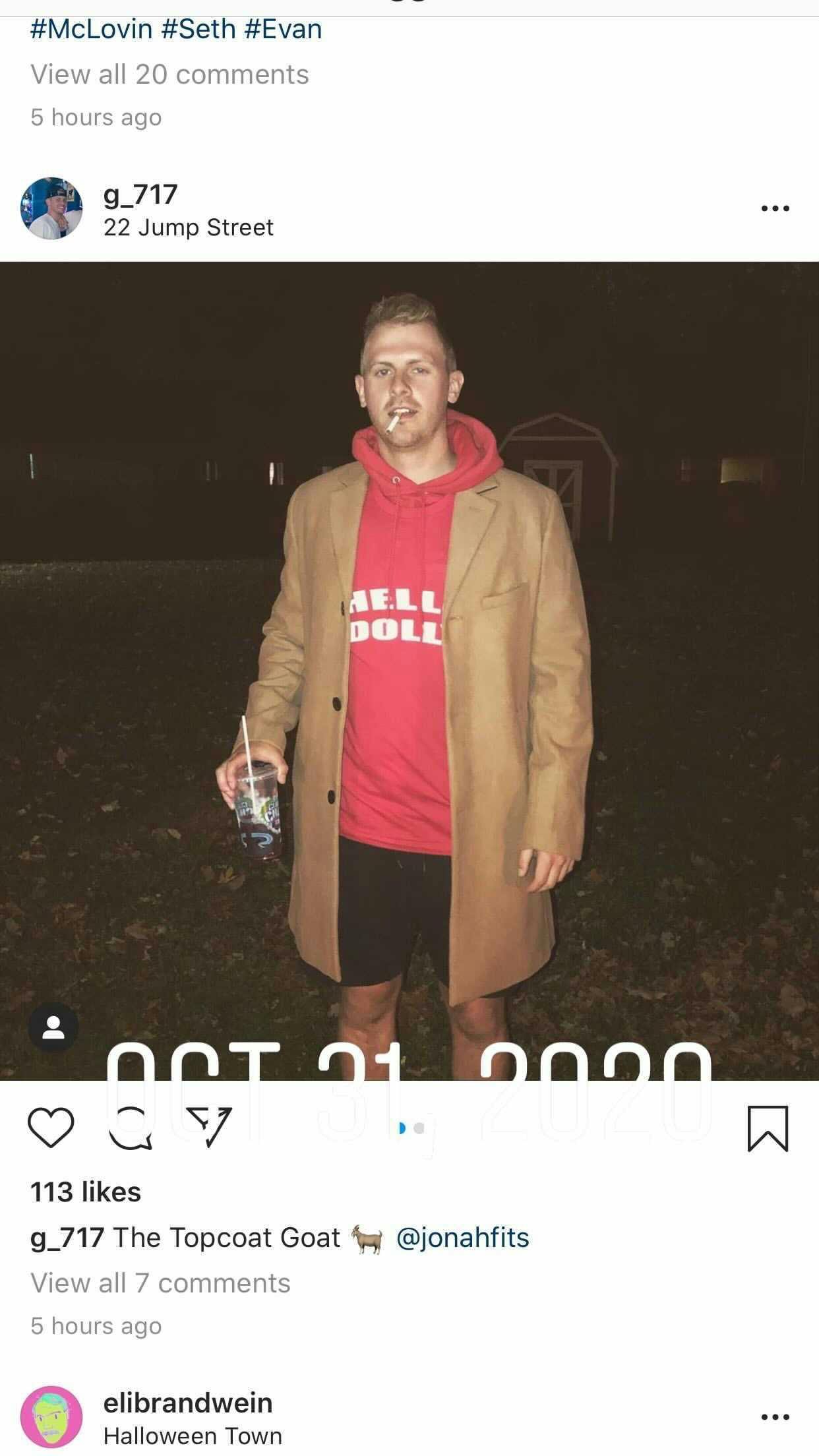 Hahaha these are too good
Also this is everyone else in my office right now: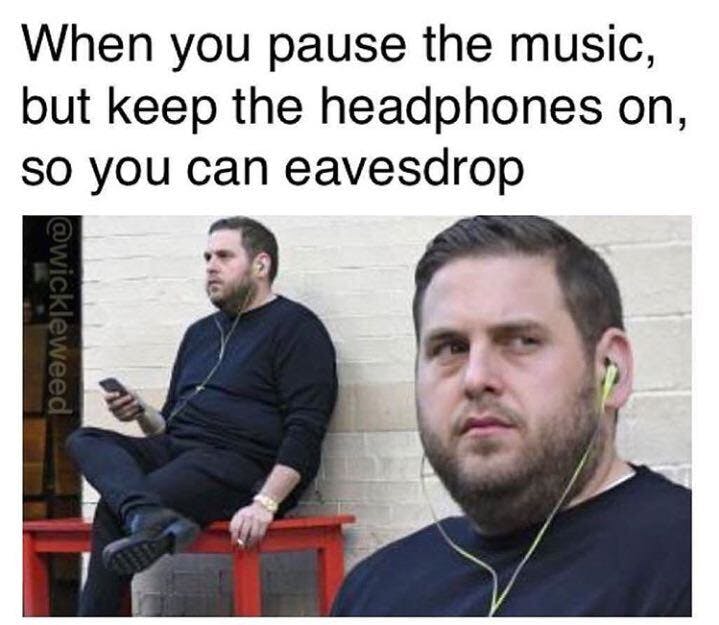 Hahahahaha
It's weird that to people these are memes but to me that's just me doing shit like getting coffee
Must be surreal
Surreal
Like I just have my life like everyone else and all that stuff isn't real. I just have my close friends and fam and the rest is all noise
Yeah I bet
You've worked with the biggest names in comedy - who is the funniest person you've worked with behind the scenes?
(You can say me for that flawless Django meme)
Haha man hard question, they're all so brilliant!
Michael Cera, Emma Stone, Danny McBride, Vince Vaughn, Seth Rogen, Maya Rudolph, Kristen Wig, Rob Reiner, Leo
Joaquin is so funny too - and brilliant
I've been lucky, there have been a lot
Greatest adidas collab of all time?
It's gotta be the Neighborhood Samba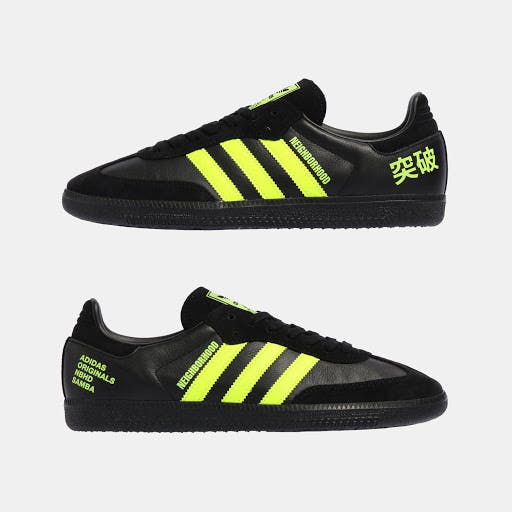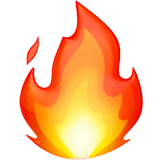 Shit I gotta jump I'm late for a meeting
Strong Baby Productions - coming soon!
Thanks for having me. Lots of love to you and yours and sorry to rush off, I'm being rude to my team!
Been a pleasure - peace!
Thank you!